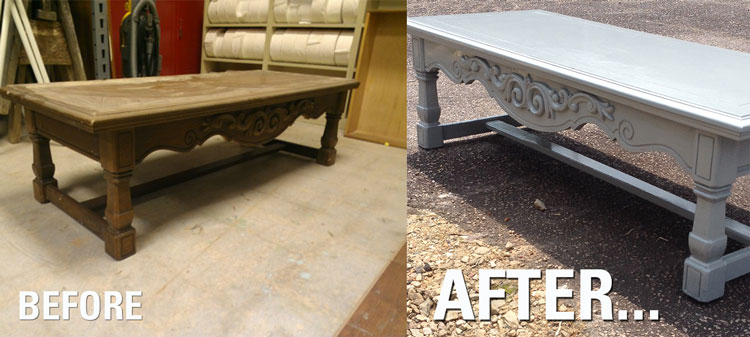 The cool thing about shopping at the Wake ReStore is not just the great deals that support a great cause, but the possibilities. The possibilities are endless. Buy a $5 chair and with a little imagination and creativity... you can have a $50 chair. A chair that "makes the room" and results in much praise and compliments! And a designer is born! Or at the very least, you are now a crafter, DIY maven or repurpose enthusiast.
Every day, new treasures are made available at our Raleigh, Cary , Apex ReStore and now Fuquay-Varina. Donations are dropped off, picked-up, and secured through our Deconstruction program. "Decon" salvages materials from kitchen remodels, remodeling projects and complete home tear downs. All of these materials are resold in the ReStore to help fund the mission of Habitat Wake to build homes, communities and hope. To date, we have built over 460 homes and touched more than 780 families.
When you shop at our ReStore, you never know what you'll find, however, you will always find a bargain! Take that bargain and see what you can transform it into. Take a photo of the "Before" and the "After" and send it to us. We'd love to share your talents, treasure and transformation! Send your photo's, where you purchased the item (Raleigh, Cary, Apex, or Fuquay ReStore), the price of the item, a quick explanation of what you did to transform your piece, and your contact information (we will not share information other than your first name). We will share your "Before and After" on our website, include in our email newsletter and share through social media.
The Before and Happily Ever After Project: If you would like to submit your "Before" and "After" photo of an item purchased at one of our ReStores, we will occasionally share on our website, on social media and include in our email newsletter.
SEND US YOUR SUBMISSIONS :
Send an email  with the subject line of "Before and After" to : BeforeAndAfter@habitatwake.org
Include a photo of the "Before" and  "After"
Tell us which store the item was purchased from and the cost
Provide a brief description of what you did to transform the item
Include your name (we will only share your first name when we post photos)
Topics: