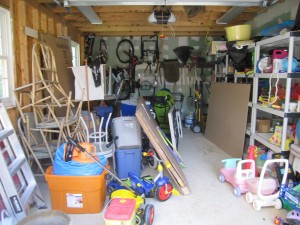 As last week's Arctic Blast stranded me, I fought back with a blast of my own—spring cleaning, de-cluttering, and re-organizing my home. I was amazed at what I found cluttering the garage: an unopened box of a lighting fixture, a lovely ceiling fan in working condition, even a garage storage shelving unit I haven't had time to—nor ever will—assemble. Items that are still good but not useful to me.
It never fails to amaze me how freeing it can be to get rid of unwanted household and building materials. Try it this weekend. Ignore the winter weather, and make a fresh start by spring cleaning and de-cluttering your home. You may find your lost set of keys or holiday gifts that belong in the "re-gifting" pile.
Out with the Old, in with the New
If you don't want the hassle of a garage sale or yard sale, donate your gently worn, usable, structurally-sound building materials, appliances, and furniture to Habitat's Raleigh or Cary ReStore and take advantage of: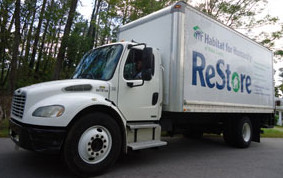 Also consider heading to the Wake ReStore for any of your home improvement projects. Shopping Wake ReStores for construction materials for your spring fixer-upper, honey-do, remodeling, or home improvement projects is the perfect place to start. The ReStore has two locations full of quality, yet inexpensive, household and building materials.  Check out the huge variety of tile (of all kinds), MDF board, flooring, cabinets and other building materials at a fraction of retail—or even wholesale—costs. You never know what you will find at the Wake ReStore but you will always find a bargain.
Habitat ReStore is the super thrift store with a mission—a mission to help others, help the environment, and help you get organized!
Topics: