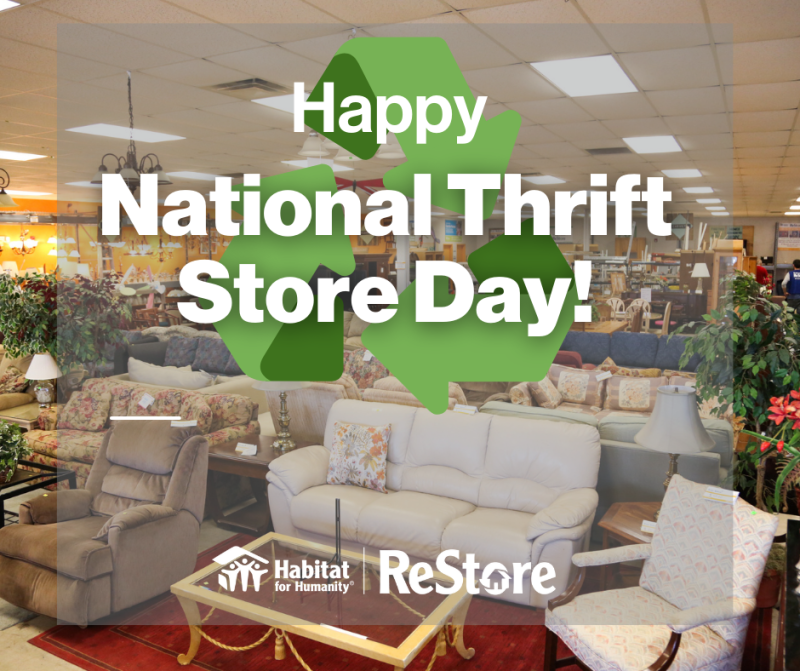 Happy National Thrift Store Day from the Triangle ReStores! 
Here at the Triangle ReStores, reducing, reusing and recycling is the name of the game. Our stores carry a wide variety of gently-used home goods, furniture, tools and more. By donating those items that you no longer use, you are helping divert an estimated 5,000 tons of usable items from landfills annually, while also giving your stuff a second life! That is the ultimate win-win situation.  
When you choose to thrift instead of buying new, you are also reducing waste that would come from new items being produced. This is a concept known as circularity. In a circular economy, the shopper also pays less for an item the second time around. Increasing the longevity of a product's life helps the consumer, and the planet!  
With home décor fads coming and going, it can feel like the only way to stay trendy is to buy new; this is not the case! With a little creativity and elbow grease, secondhand items can transform into your dream creation!  
Just like when you buy anything at the ReStore, upcycling keeps usable items out of landfills. In addition to rehoming goods, upcycling reduces the use of natural resources that are needed to create new products. Do you have a dream of the perfect mid-century modern dresser? Instead of buying new, head to the ReStore and pick out a piece with potential. Remember, there's nothing a little sanding and paint can't improve!  
Need some inspiration? Check out some of our favorite upcycled ReStore finds! 
Thrift stores all around the world work every day to provide sustainable shopping opportunities, and the Triangle ReStores are proud to contribute to those efforts!