Name and Title: Greg Webb, Donation Operations Manager
Hometown: Winston-Salem, NC aka Camel City aka The Twin City. Also birthplace of Texas Pete, BB&T Bank, Krispy Kreme, and Reynolds Tobacco.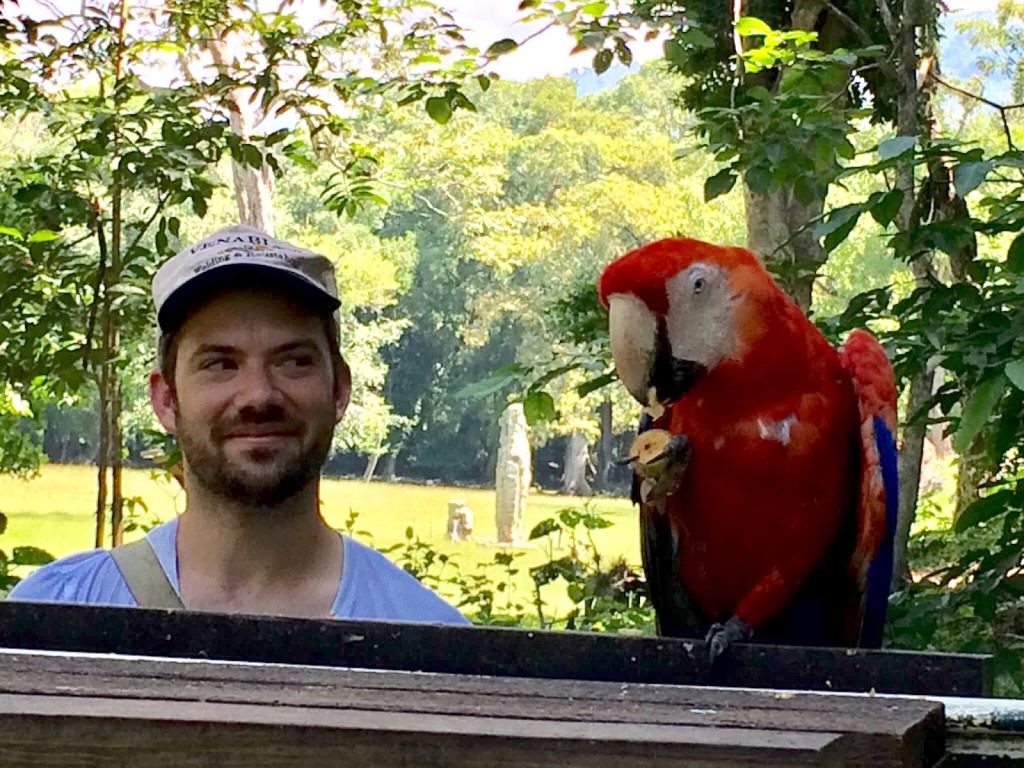 Current town: Raleigh, NC. Been here for about four years now, and I've quickly transformed into one of those ITB snobs.
When did you start working at Habitat Wake? I started working at Habitat in November of 2014, and have been on this crazy train ever since.
What is your favorite thing about working for Habitat? I love the personal interactions I am able to have with our many donors who come from all walks of life and have really big hearts.
What does your typical work day look like? The days vary mostly, but typically I get to work around 8 o'clock, check the voicemails from our donation hotline, respond to any urgent calls, then work on a mix of tasks related to managing our hardworking Donation Ambassadors, emails, confirmation calls and scheduling pickups. Around 3:30pm, I enter the "final countdown" stage of my day where I work on optimizing the routes for pickups the following day and making sure that they make sense.
What do you do in your spare time? I am a bit of a gym rat and like to workout in the mornings before work. When the weather's nice after work, I like to ride my bike from my apartment to the art museum and back, it's a great way to de-stress and reflect on the day. Come ride with me!
 
Favorite meal: I'm gonna take some liberties and say two here. The first is a meal I had recently with my mom and my sister in Savannah at The Wyld Dock Bar which is situated on the edge of a large expanse of undeveloped marshland. I had some fish tacos that were out of this world! The other is a meal I make for myself if I'm ever facing hardships, be they mountains or molehills, chicken and dumplings. One bite of it, and I'm instantly comforted.
Dream vacation: I've been wanting to go to Oceania for a while now, either Australia; Tahiti; or the Philippines. Give me lots of water and sun and I'm happy. I must have been a plant in a past life.
Favorite movie line: "It's very difficult to keep the line between the past and the present" - Little Edie Beale from Grey Gardens (1975) Putting aside how absolutely bonkers this documentary about Jackie O's aunt and cousin who live in a dilapidated house in the Hamptons is; I chose this quote because I found it really profound and I think it speaks to how our past is always coloring our present.
Favorite place to take out-of-town guests in the Triangle: I love bringing people to Calavera on the corner of Davie and Blount downtown. A table on the second floor overlooking the street, with one of their fantastic cocktails (my favorite is the cilantro jalapeno margarita) and some flaky rich empanadas and you're sure to please your guests. For dessert, I like to walk to Bittersweet on Martin Street. The walk helps steady the ballast from dinner, and make a little room for the delicious sweets.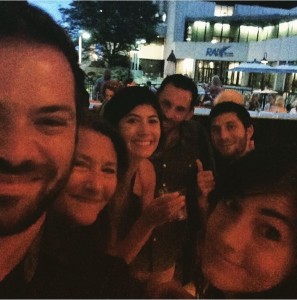 Topics:
Topics