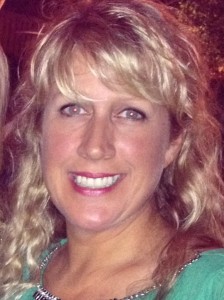 Meet the new Apex 
ReStore
 Manager, Jennifer 
Ruppert
!
We are so excited to have Jennifer join our team
and are certain that
she will bring great ideas, creative programs and a lot of energy to the 

ne

w store
. In the short time she has been with us, she has accomplished so much!
Jennifer is a native of NC and a resident of Apex. She is a successful DIY crafter and repurpose enthusiast who has a successful business selling her refurbished treasures. Jennifer has two fabulous kids and three fabulous step-kids that keep her busy and entertained. In addition, they have two ​Great Danes and just adopted a ​Boarder ​Collie!  She is a big fan of anything outdoors, swimming in the ocean, hanging with the family, and trying something new. Most recently, Jennifer has taken up paddle boarding. Having a passion for serving others, she had plans to be on the mission field in two years, when her youngest daughter graduates from high school. She has since realized that there is a mission field right here in her back yard -  the Apex ReStore!
The ReStore accepts gently worn materials and items that may otherwise be thrown away. Last year, the ReStore salvaged over 4.3 tons of material that would have ended up in the landfill. Sales from the ReStore help support the Habitat Wake mission. It doesn't stop at shopping: those wanting to help can try volunteering their time working in the ReStores. We are always looking for help sorting, customer service associates, merchandising, and fixing slightly damaged materials. And when it comes to donating, the ReStore is always looking for your unwanted household items. Free pick up is available for items too large to fit within your vehicle. For additional information on the Wake ReStores, how to donate, volunteer and support our mission, please visit: www.WakeReStore.org or you can call 919-744-2420 to schedule a FREE pick up.
Please join us on Saturday July 26
th
 from 9 a.m. to 5 p.m. to
celebrate the Grand Opening
 of our Apex ReStore. The event will include lots of fun activities, games and prizes, food, entertainment, a live remote from 
KIX
 102.9, and special savings.​
Topics: