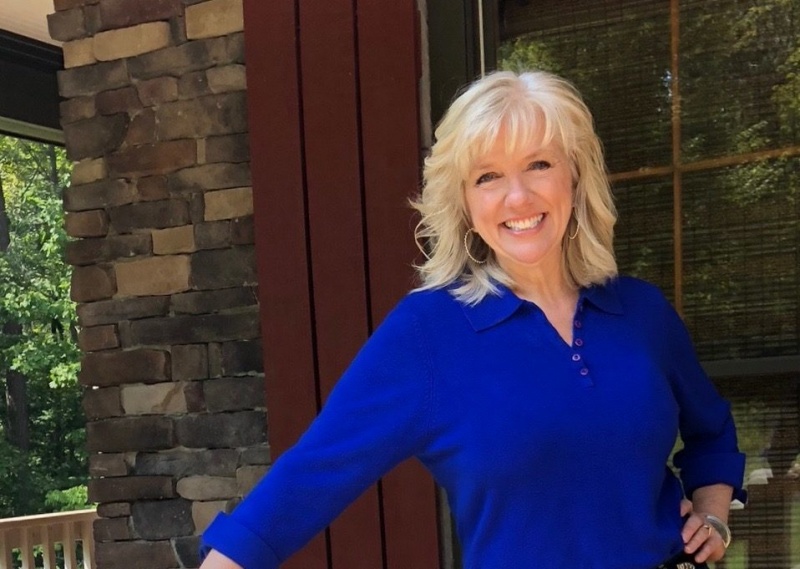 Ever wondered where furniture goes after it has been donated to the ReStore? It just might end up in the Triangle Parade of Homes!  
In October 2020, the Triangle ReStores pooled together a collection of donated furniture and home goods to stage Habitat Wake's featured home in the 2020 Parade of Homes. With the help of longtime stager Bobbie McGrath of Successful Staging LLC and the Triangle ReStores, the featured Habitat house was turned into a home for prospective homeowners to view.  
People often struggle to picture themselves living in an empty house, so staging can help them to see it as their home, Bobbie says.  
What is home staging? Well, Bobbie says that it's commonly misunderstood. It's not about making the house look pretty, she says, but showcasing the design opportunities of every home regardless of square footage.  
The process of any staging project starts with viewing the house and visualizing all of the possibilities that await inside. From there, Bobbie gets to work on her list of needs. For the Parade of Homes, she then distributed her wish list to the Triangle ReStores, and the store teams got to work.  
According to Bobbie, the key to home design is finding one good piece of art to begin with, and then using that as an anchor to bring everything together. Fortunately, the Triangle ReStores have wide selections of artwork to choose from. 
Every piece of furniture and décor shown in the featured house was donated to the ReStores, and then carefully selected by the staff and Bobbie.  
"It became this friendly competition," Bobbie says about the ReStores gathering items for the staging.  
Staging this home using exclusively items donated to the ReStores also helped to show potential homebuyers that furnishing their new home can be an affordable process. From furniture to appliances, the ReStores can fill an entire house.  
Bobbie wants people to know that even when finances are tight, everyone can love where they live.  
"You can still have this wonderfully comfortable home that is yours," she says.  
After working with Habitat and Parade of Homes last year, Bobbie is back again to help show off all that Habitat homes can be. The items featured in the Habitat home will later be for sale to the public—stay tuned! 
Interested in attending the Parade and learning more about homeownership with Habitat? Come see us! The Triangle Parade of Homes will be taking place in Cary this year on Oct. 2-3, 8-10 and 15-17. The Habitat Wake house will be featured at 121 Trimble Ave.