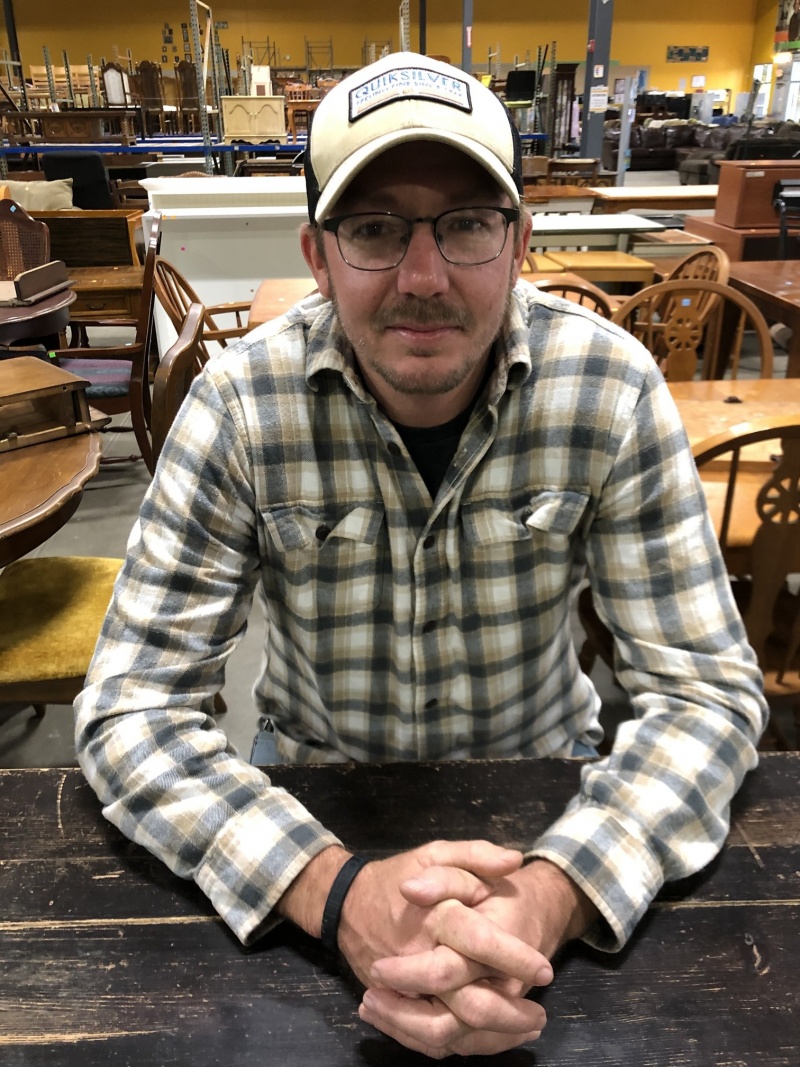 Get to know Jeremy, our new Hillsborough ReStore manager! Check out a few fun facts about him:
Hometown: Raleigh, NC
When did you start working at Habitat Wake? May 2018. Before starting this new role I was the Assistant Manager of the Clayton ReStore.
What is your favorite thing about working at Habitat? The working environment is always different and there is always a new challenge to overcome!
What is your favorite thing to do in your free time? I love to surf! I like to spend as much time as possible catching the waves. I also kayak, dive and enjoy pretty much anything water-related. Water is life!
What is your favorite food?  Grits, seafood and my mama's sweet tea. It's so good my brother Jefferson even wrote an article about it (click here to read).
What is your favorite TV show? The Wire
What are the things that make you smile? Having a nice, cold beer at Carolina Beach's Fat Pelican. It makes me smile every time I'm there!
The most unique thing about yourself: The most unique thing about me is my sense of humor and sarcasm. My mother always says whenever I'm not around, it feels like an empty room.
Three things that describe you best: Loyal, adventurous and kind-hearted.
And last but certainly not least, what are you most excited about in your new role? I'm incredibly excited to open a Habitat ReStore in a new community! I can't wait to expand our footprint in Orange County and look forward to being able to meet new people and work with new volunteers.
Anything else cool about you? I lived in Hawaii for five years. Hawaii is all about love and "ohana" (family). I really enjoyed being a part of such a family-oriented, welcoming culture and atmosphere. I can't wait to go back and visit!