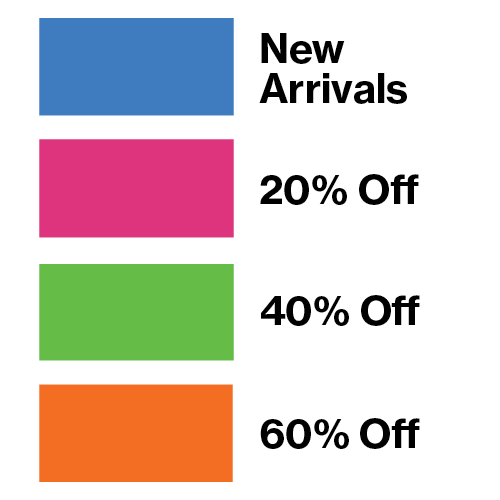 Since August 2017, all seven ReStores have had a color-coded markdown policy. This was a change from a date-based policy (every 30 days) -- we found that customers generally didn't see the date or look for it. This new system makes the bargains super easy to spot, and we discount items twice a month instead of once.
New items are tagged in the current "new arrivals" color, and on the 1st and 15th of every month, everything bumps down 20% more and we switch to a new color for incoming donations. 
Next time you stop by a ReStore be sure to look for the different-colored tags and don't hesitate to ask an associate if you have a question about an item.