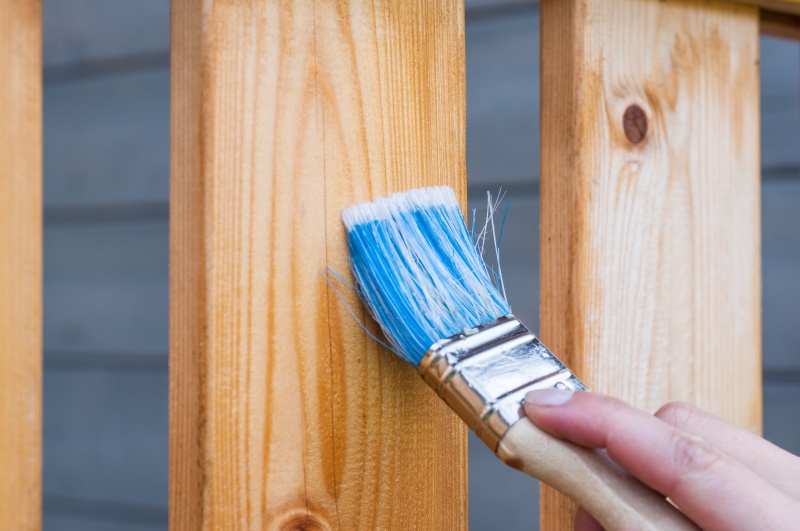 This is a safe place, to be honest, so let's just take a deep breath and admit to ourselves that starting a DIY project can feel overwhelming. If it's one you've been putting off for a while, there could even be a shame spiral to overcome, maybe even one that's decades old. Every time you walk by the dust accumulating on top of craft supplies in the garage or think of long-loved toys in the attic with heartstrings still attached, you can feel frozen with indecision and decide to catch up on that Netflix show instead. It's okay. You are not alone. But this is also true: no matter the project, that great feeling of accomplishment is waiting on the other side of getting it done. That first step, no matter how small, can quickly turn dread into momentum! All you need to get you going is a plan.
Before we proceed with planning, let's ask one key question:
What stands in your way of completing this project? 
If there's a giant wasp nest attached to that old wooden bench in the garden you want to fix up, well, that's a good reason to...not do that--unless part of that plan is to involve an expert. However, if your project is suited to your abilities and doesn't involve bodily harm, then maybe the clarity of budget will kick you into gear.
Summoning the courage to establish a budget can be as easy as setting the bar lower than whatever has been keeping you from getting it done. 
Are Google ads for costly designer products haunting your web browsing? Check a thrift store online for cheap bathroom vanities. Buying furniture second hand and adding designer touches with pillows or drawer pulls can achieve the look you want with even more uniqueness and flair, a win for your budget, a win for the environment, and all the likes you get on social media for it are a win, each. Our favorite second-hand store, of course, is the Habitat for Humanity ReStore. Habitat for Humanity furniture builds affordable housing. Wow, that's another win!
Budget guidance:
Free-ish: do you already have a solution that could work with some cleaning, staining, or repurposing?

Cheap: applying a trendy color palette to an affordable, quality ReStore find? YES! We love this website for color inspiration. 

Investment: maybe you're ready to purchase that dream product. This Google Chrome extension called Honey can help you save cash and track the price of your items, helping you decide on the right time to buy. 
For bigger or multiple projects in tandem, check out this free Google Sheet template from Life Storage! The Habitat ReStore may even have the stock building supply you need at a fraction of the cost, so check there first for home improvement needs.
Happy DIYing!