Instead of auctioning off five small pieces, for the next Raleigh ReStore auction, we decided to sell two huge items! A full (approx 12'x12') cabinet set and the island that are currently on display in our store. See below for specs: Date: Wednesday, October 12 - Monday, November 7 Location: Raleigh ReStore, 2420 N Raleigh Blvd. *Please note: the auction price includes removing the cabinets from our display wall if you choose, or you can have your own vendor remove them. Delivery is not included in the auction price: the winner must arrange transportation. The nitty gritty:
You must come into the store to make your bids in person. None will be accepted over the phone, online, or via social media.
To bid, first register for a bidder number by filling out a quick form at the cash register.
Once you have your bidder number in hand, bid away! Please be mindful of minimum increases. You can bid as many times as you want and on as many different pieces as you want.
When the auction concludes we will contact the winners to please come pay and collect their pieces within two business days.
All proceeds benefit Habitat Wake's mission to build affordable homes in Wake County. We appreciate your support!
  Lenox Country Linen cabinet set 
Cabinets are approximately 12'x12'
1-B33,1-B15, 1-B12, 2- B21,1-SB36, 1-DB15, 1-DB24 and 1-ER36.
2-W1236,1-CW2442, 2-2742, 1-W3336, 1-W2430, 1-W2436.
They feature crown molding, toe-kick bases, bead board, and two 3x3x35 turned posts.
Includes granite countertops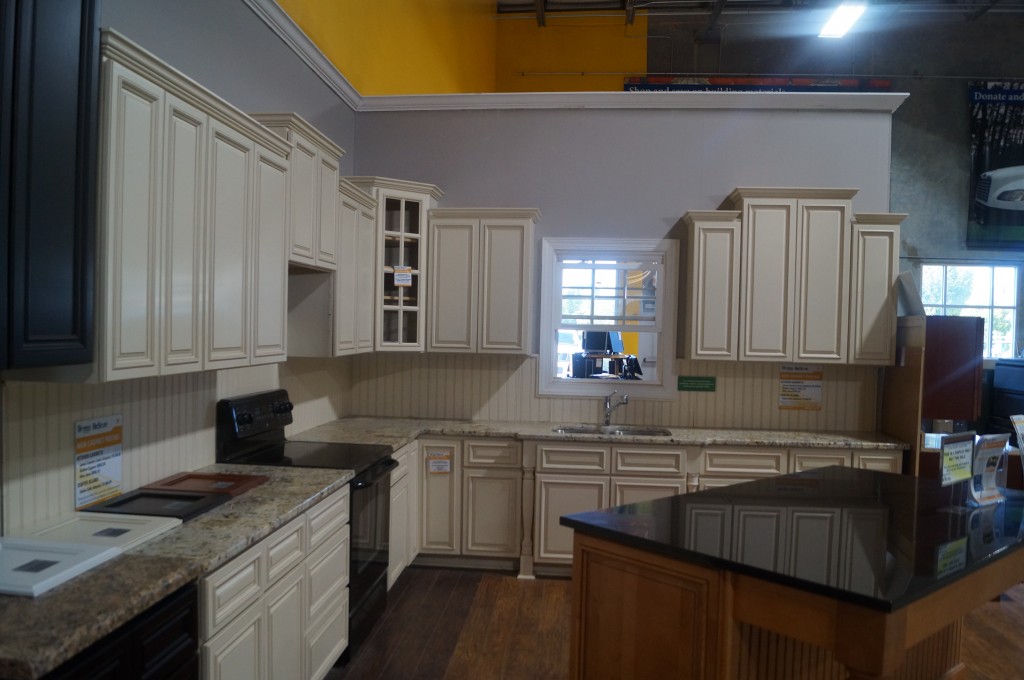 Topics:
Topics