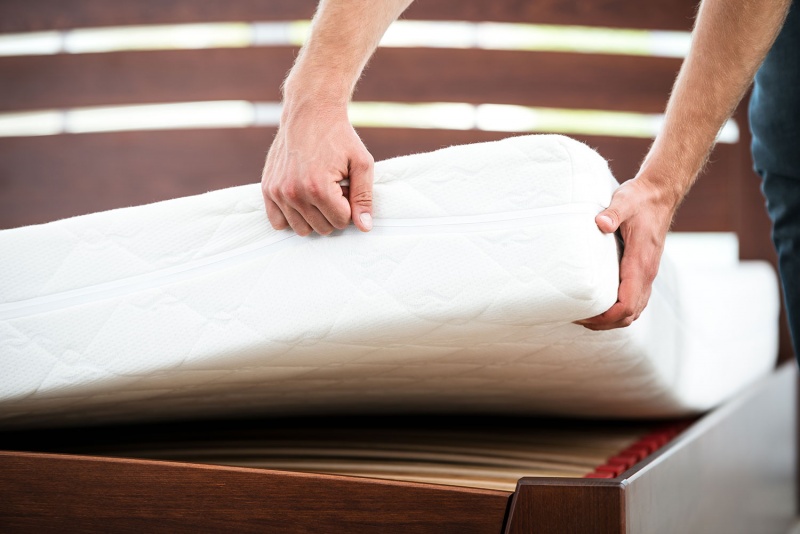 A new mattress is a costly investment, and it's almost impossible to get rid of an old one unless you leave it on the curb for the trash collectors. Habitat Wake ReStores have a different idea!
The Raleigh and Fuquay-Varina ReStores sell donated, sanitized mattresses and box springs for all bed sizes. The sanitation process is safe, environmentally friendly, and most importantly approved by the N.C. Department of Health and Human Services.
We accept gently worn mattresses and box springs that meet our standards – items must be in good condition, have no tears, rips, stains, or structural defects. Accepted bedding is then sent to a local vendor who reconditions the mattresses and box springs using dry heat sanitation.
What is Dry Heat Sanitizing?
Dry heat sanitation is a chemical-free process that kills bed bugs, dust mites, and other living micro-organisms. Mattresses and box springs are heated to 230 degrees Fahrenheit for two hours, enough time for the heat to penetrate the entire structure and reach the proper temperature required for sanitation. Mattresses are then manually inspected for quality assurance and receive certification from N.C. Department of Health and Human Services.
Shop for mattresses with us and feel great about not breaking the bank, or donate your mattress and feel great about not sending it to the landfill. Win-win!