How to buy new cabinets from the ReStore and save a whole lot of money! 
We asked one of our cabinet experts to give us the scoop on how to buy new cabinets from the ReStores! Check the Q&A below with Andrew Klutz, who manages the cabinet sales program out of the Cary ReStore:  
How does the Habitat ReStore cabinet program work? 
Buying your cabinets from the ReStore is a great deal! We are able to pass on savings from our distributors (the same ones that supply larger suppliers) and all additional proceeds support Habitat's mission to build affordable homes right here in our community.  
We work with two national distributors and carry their full catalogs of ready-to-assemble cabinets. We will work with you to bring your vision to life, whether it's a kitchen, bathroom, mudroom, or even living room built-ins! We provide personalized service, including a 3-D design rendering and quote.  
Once you purchase the cabinets through us, you'll work with a contractor of your choice to get them installed.  
Who are the best customers for the ReStore's cabinet program?   
Anyone who is interested in investing in their space! In addition to working with residential clients who are remodeling or renovating, we also work extensively with designers, contractors, apartment community owners and landlords.  
We offer a personalized, local experience. For high-volume clients, we keep floor plans on file and can turn around an order without you even visiting the store. Our cabinets are high-quality; for the price of particle board at other suppliers, you can get solid wood box construction when you shop at the ReStores.  
Where do I go to buy cabinets from the ReStores?  
We sell cabinets out of two of our ten ReStore locations: the Cary ReStore and the Wake Forest ReStore. Both stores carry the same inventory and offer the same services: it's just a matter of which one is more convenient! And for high-volume clients who have established floor plans on file, after we do an initial set-up you won't need to come into a physical location at all.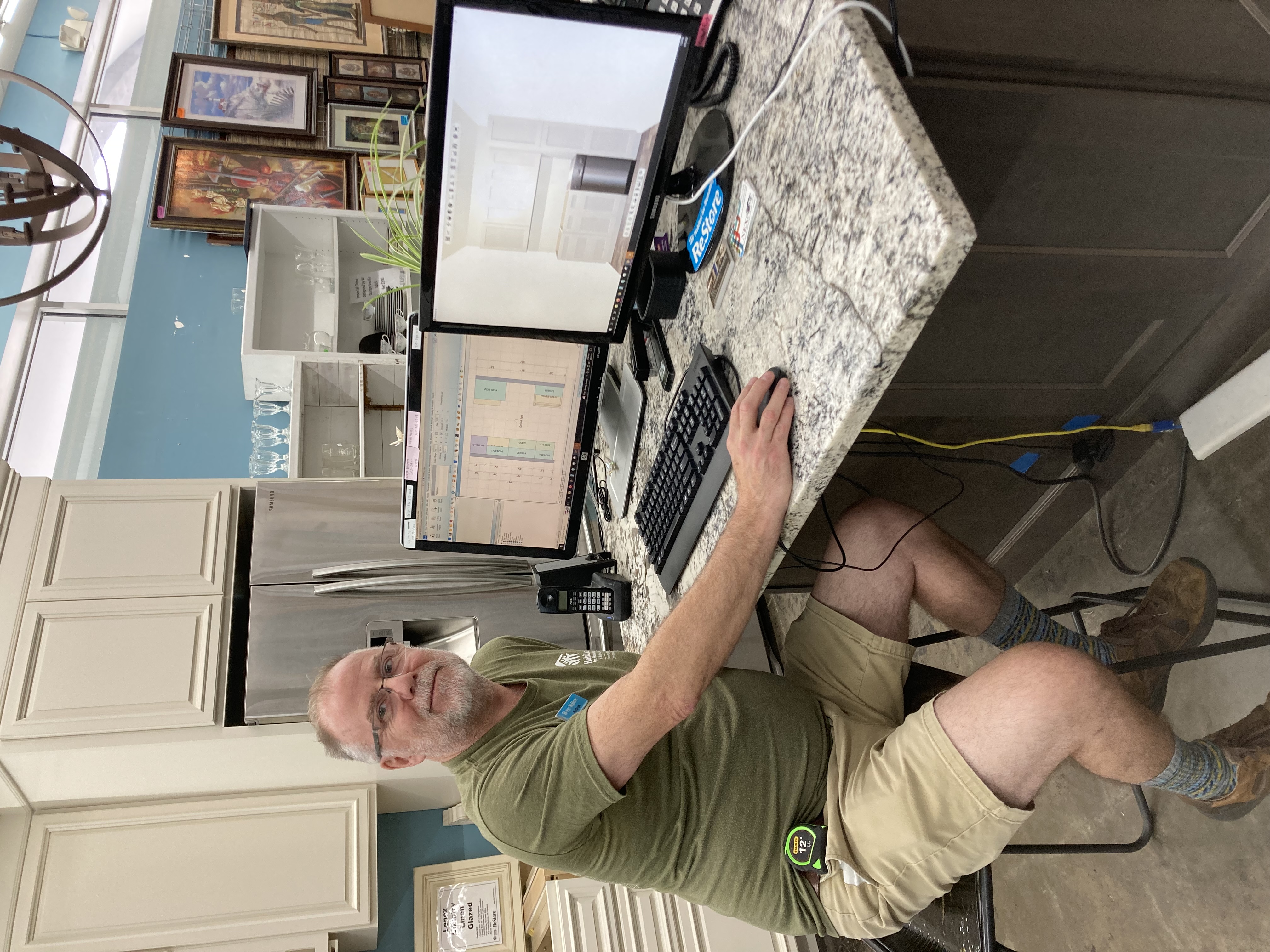 What type of cabinets do you sell? 
The cabinets we sell are assembled in the US and have an assembly warranty on them (we handle all the warranty issues). They are have furniture grade plywood construction with hardwood used for the frame and front. By default, the doors all have soft-close hinges and the drawers are all wood with dovetail joinery and undermount hardware that can support up to 100 pounds. 
  
Are the cabinets custom made? 
While we pull from the extensive catalogs of the two cabinet companies that we work with, the cabinets are not custom made. We sell ready-to-assemble cabinets. We have several great cabinet designers who make it a point of finding solutions for just about any project! 
What are the cabinet finishes? 
There are many styles and colors available! We sell traditional framed options in many profiles and colors. You could always come to the Cary or Wake Forest ReStores and take a look in our cabinet showroom to see them for yourself.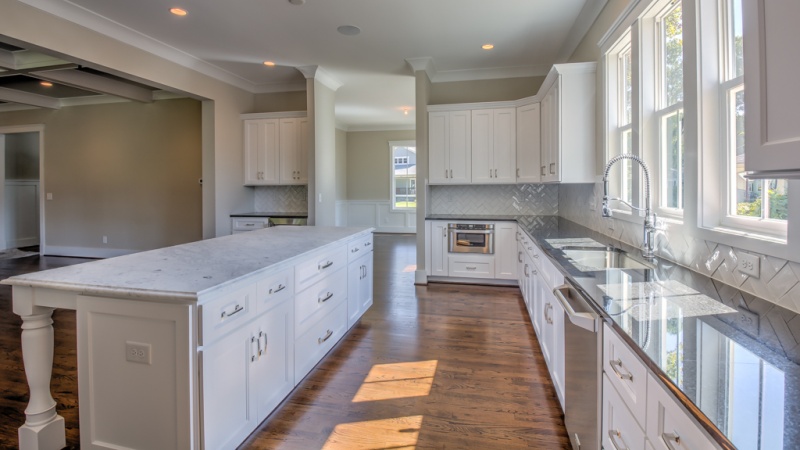 How are the cabinets assembled? 
The cabinets are assembled locally by the cabinet distributor staff. They use screws, staples, and superior craftsmanship to make sure that every cabinet will live up to your standards. Any issues you encounter upon receiving the cabinets can be handled by the staff at the ReStores who have a great working relationship with the distributors.  
Is the installation included? 
No. We do the design for the project, order the cabinets and facilitate their delivery, but we do not do the installation. We do have a list of contractors that our customers have used in the past, and of course you are welcome to use any cabinet installer that you might have.  
Do you supply the pulls and additional hardware? 
We sell hardware separately at a competitive price. We have samples on display in our showroom at the Cary ReStore!  
How long will it take to get my cabinets? 
Once the design is perfect, and the measurements are signed off on by the installer, we can place the order. On average, the cabinets will be assembled, packaged and delivered within 3-6 weeks.